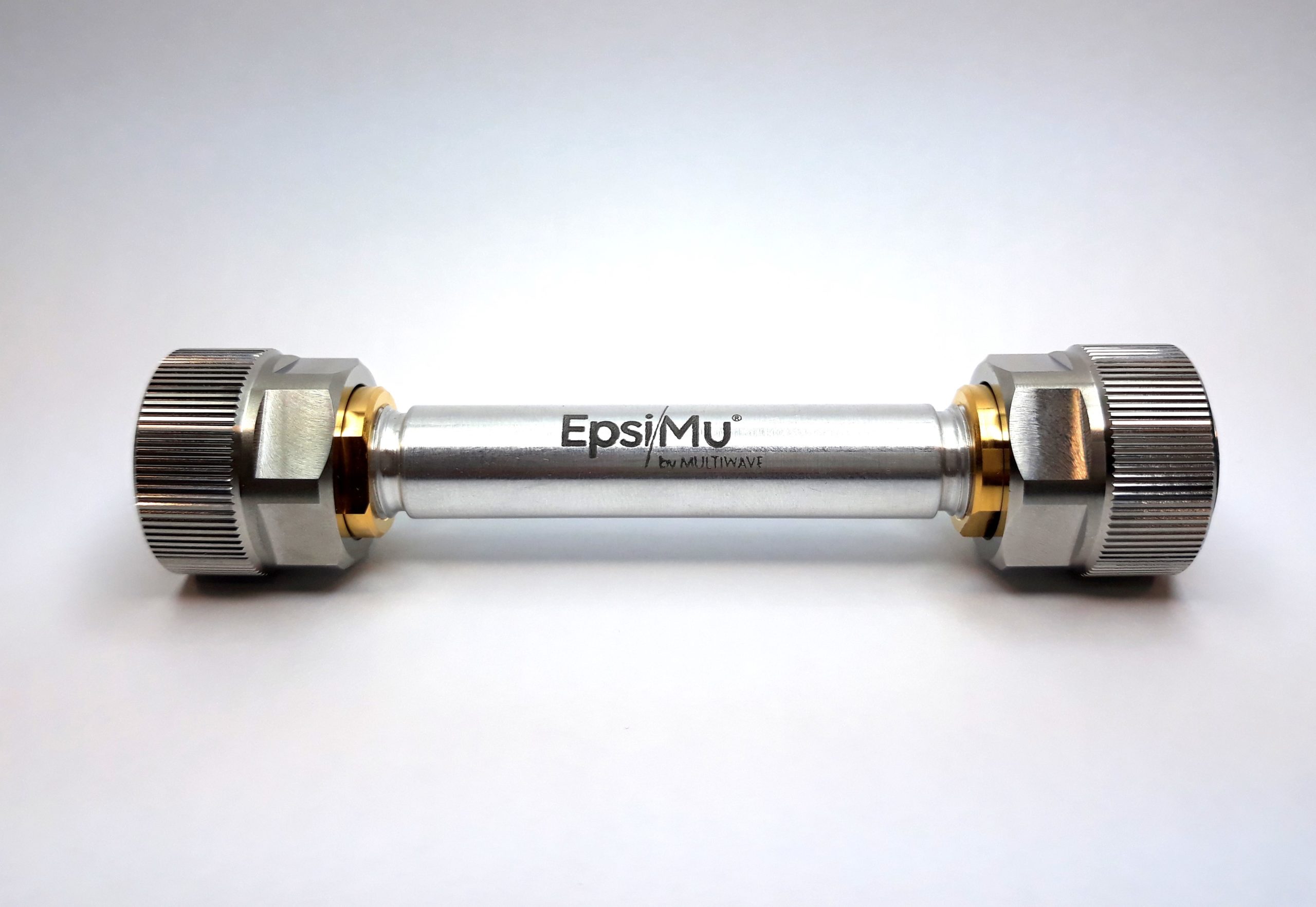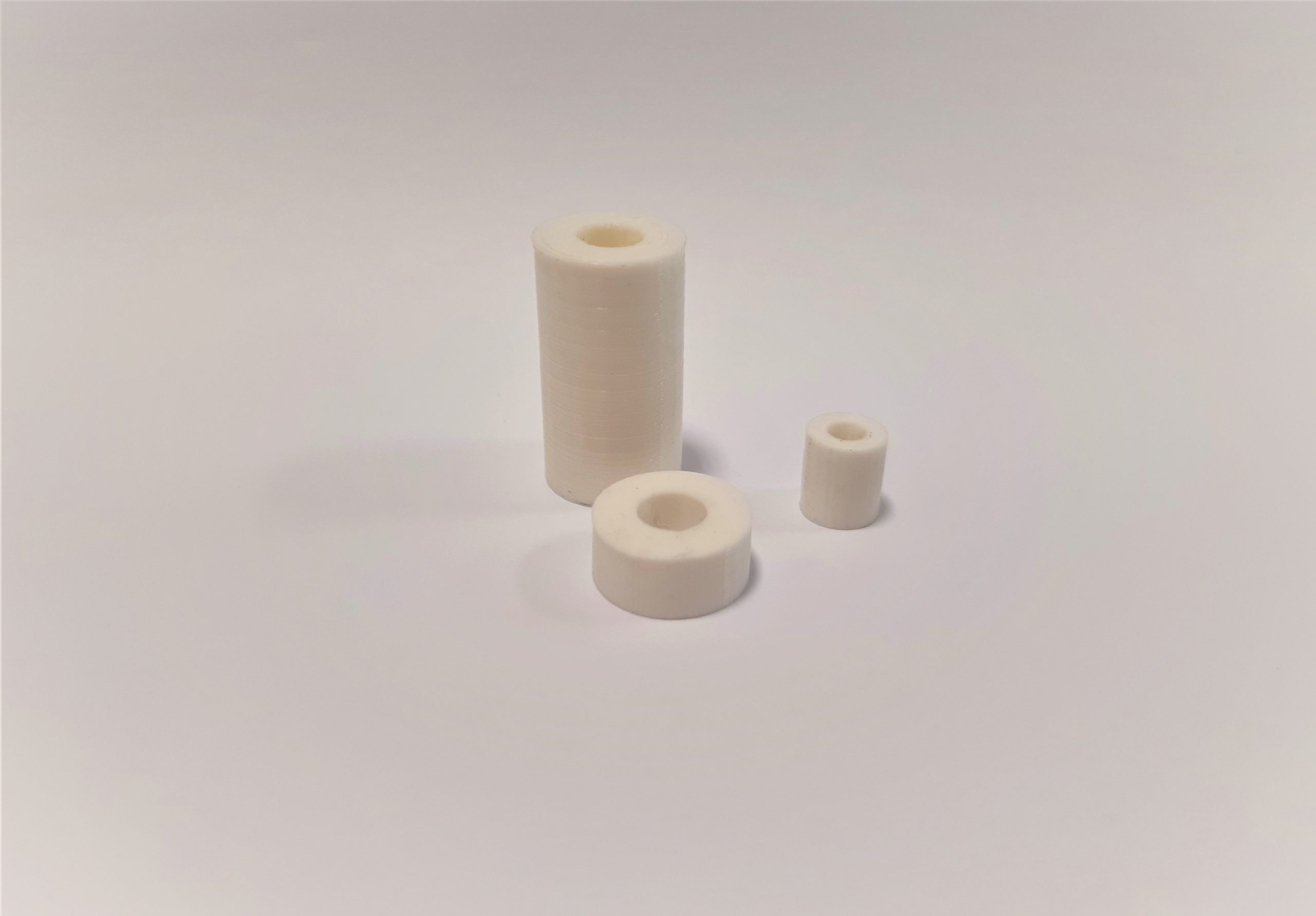 EpsiMu® 7mm cell is conceived for high-precision measurements of electromagnetic properties of thin solid samples.
EpsiMu® 7mm cell covers the frequency range between 1 MHz to 18 GHz. For measurements, solid samples need to be shaped into a cylindrical sample-holder with internal and external diameters of 3mm and 7mm respectively.
EpsiMu® 7mm gives precise measurements for samples as thin as 1.5 mm and as thick as 3 cm. The EpsiMu® 7mm Kit includes the 7mm coaxial cell, EpsiMu® v5.0 dedicated software, two adaptors for your coaxial cables, and all other necessary tools to operate the cell.
EpsiMu® PE13 has been specifically developed for materials other than solids.
EpsiMu® PE13 measures the electromagnetic properties of liquids, gels, powders and granular materials, covering a frequency range between 1 MHz and 8 GHz.
The specialty of the PE13 cell is its detachable and watertight sample-holder, available in several sizes, ranging from a minimum volume of 0.65 cm3 to a maximum volume of 3.25 cm3.
With its watertight sample-holder system, EpsiMu® PE13 allows preparation of toxic materials under a confined environment, such as a fume hood, or fragile materials in an environmental chamber. Once the material is sealed in the sealed sample it be placed on a test bed to conduct measurements safely and without compromising the integrity of the fragile materials.
The EpsiMu® PE13 Kit includes the coaxial PE13 cell, EpsiMu® v5.0 dedicated software, two sample-holders, two adaptors for your coaxial cables and all the necessary tools for operation.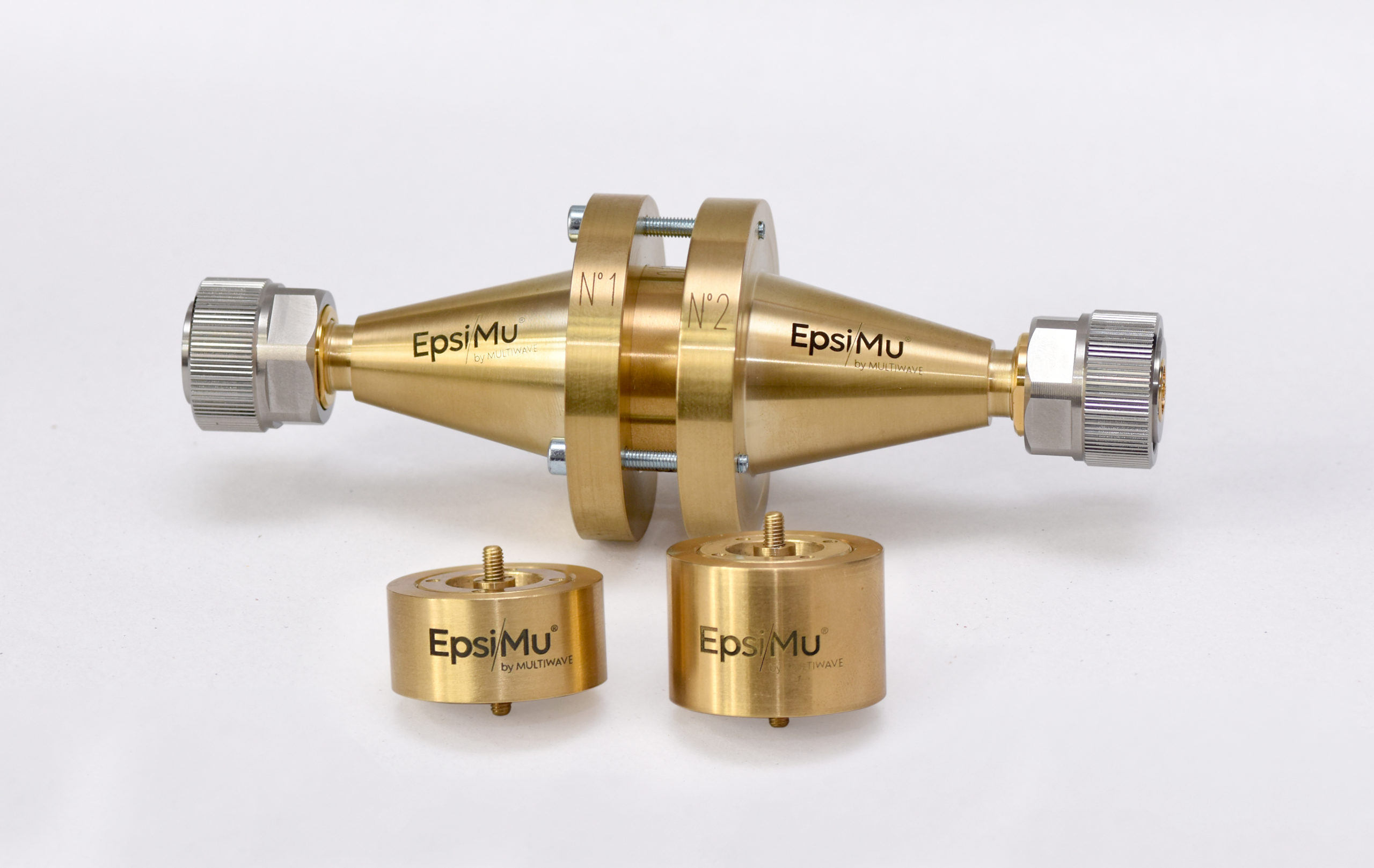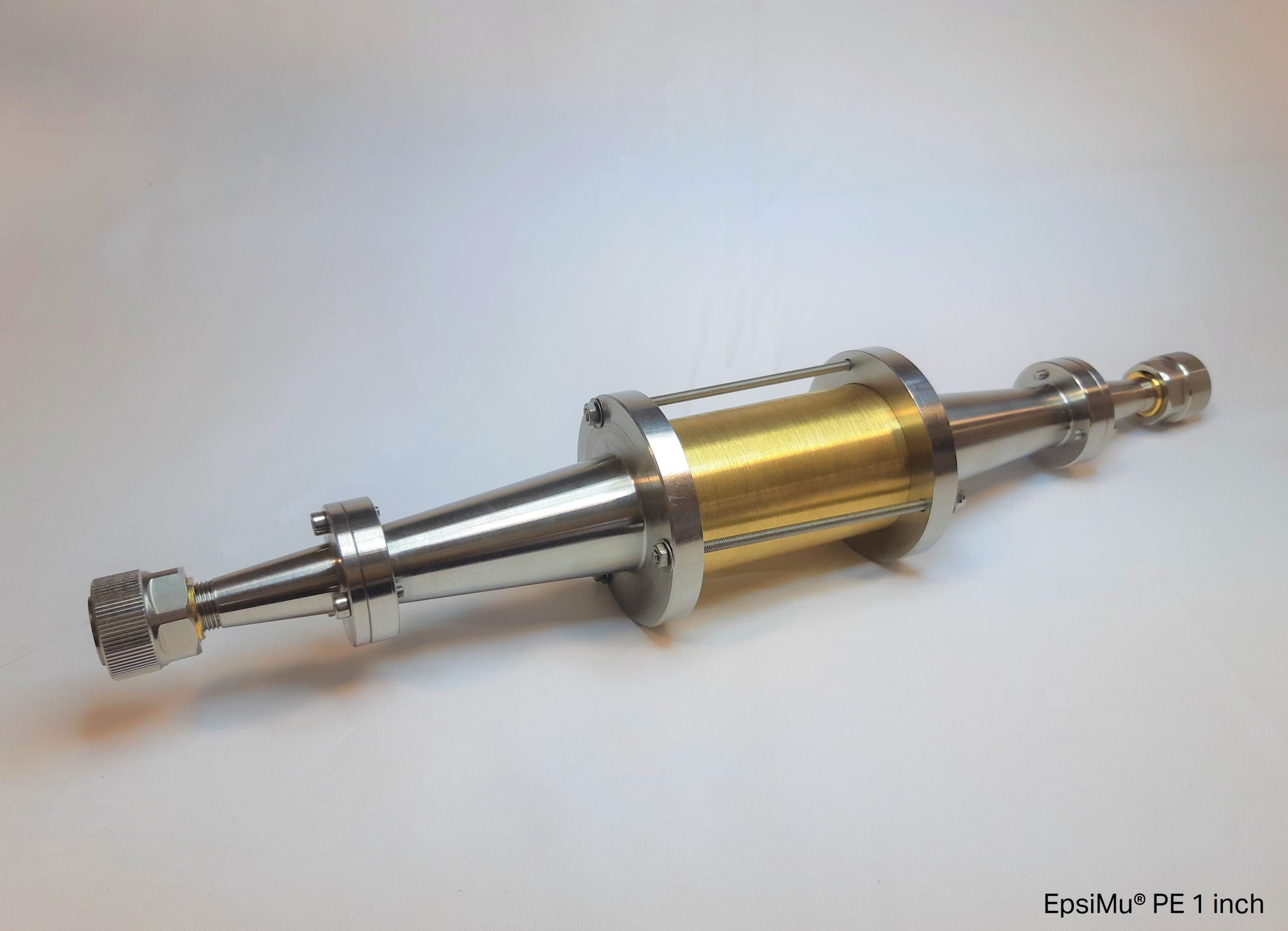 The EpsiMu® PE13 cell has been created to strike the right balance between versatility and performance, in terms of frequency and precision. Nonetheless, it is totally customizable to fit your needs.
We also offer specialized solutions: EpsiMu® PE100 (external diameter 10 cm) for large-granulate concrete; EpsiMu® PE50 and EpsiMu® PE25.4 (1 inch) have been created for the dielectric measurement of granular soils and other compounds.
Do not hesitate to contact us to discuss the development of your own custom project!
EpsiMu® PE13 & 7mm Complete Kit includes the PE13 and 7mm coaxial measurement cells, the EpsiMu® v5.0 dedicated software, adaptors for your cables, and all necessary tools to manipulate the cells.
In case you do not have a VNA, we are happy to propose our complete system, the EpsiMeter.
It includes the EpsiMu® Complete Kit, EpsiMu® software v5.0, coaxial cables and connectors, and an Anritsu Shockline™ VNA with an N-type calibration kit, available in two frequency range options (8 GHz or 20 GHz).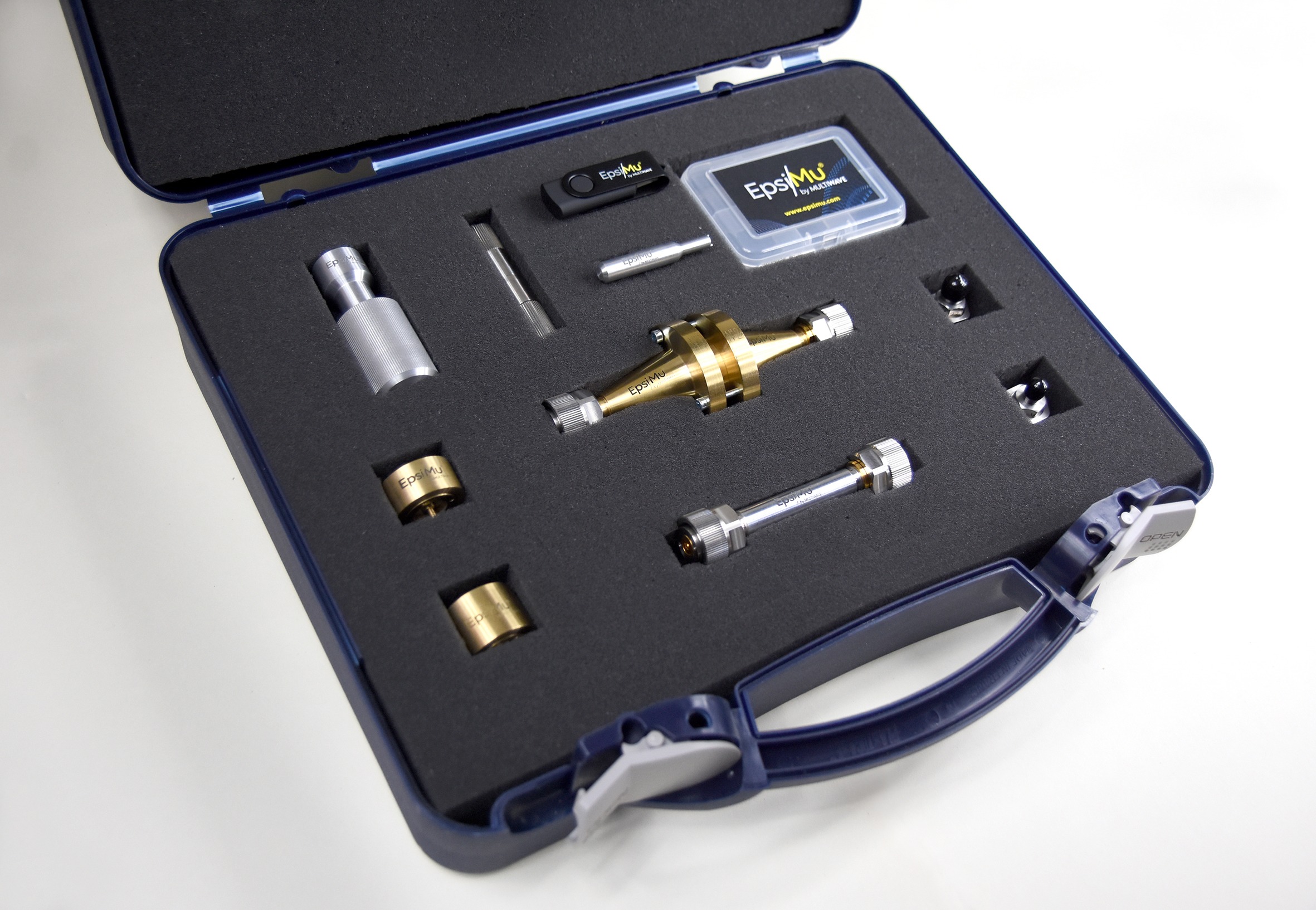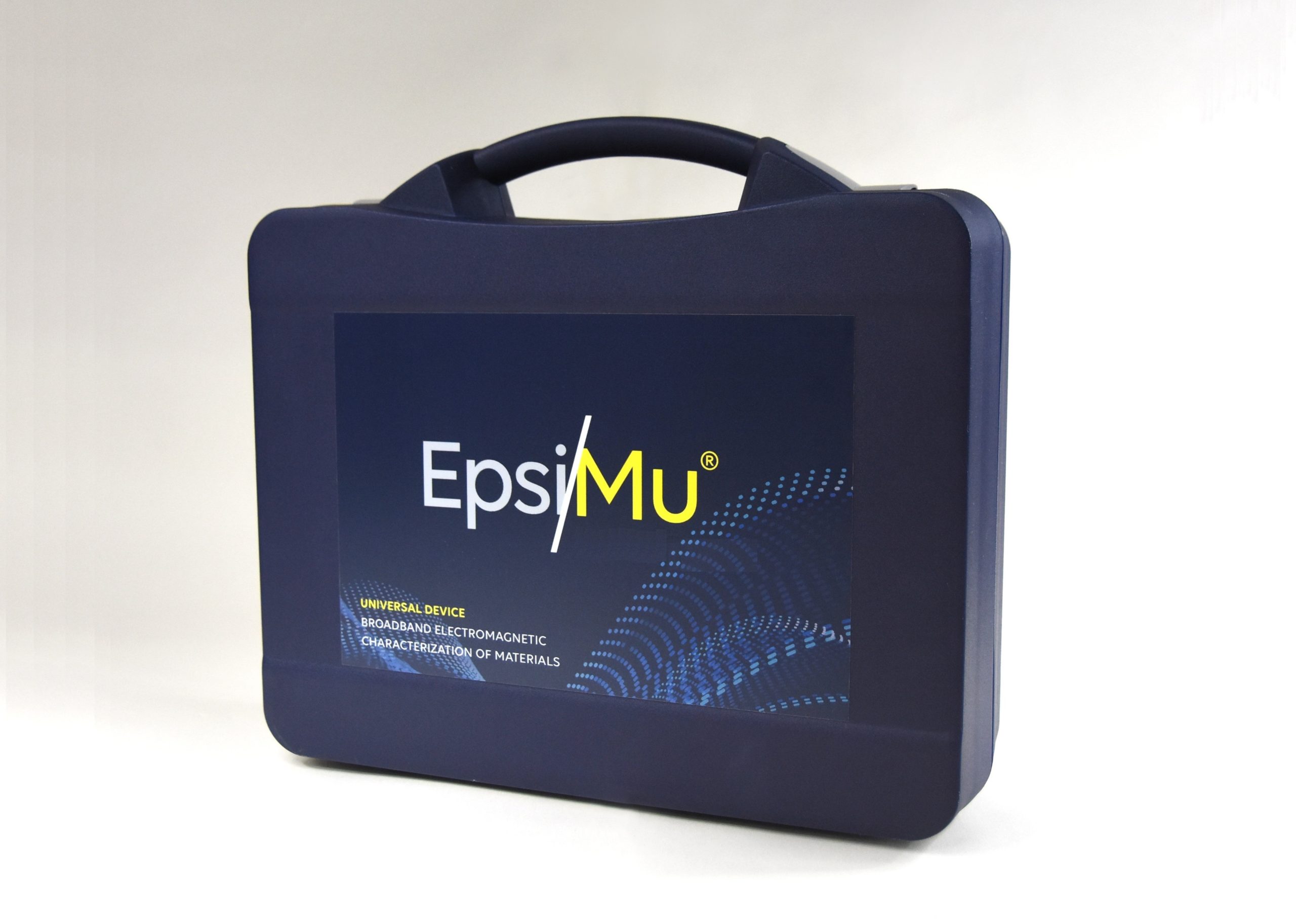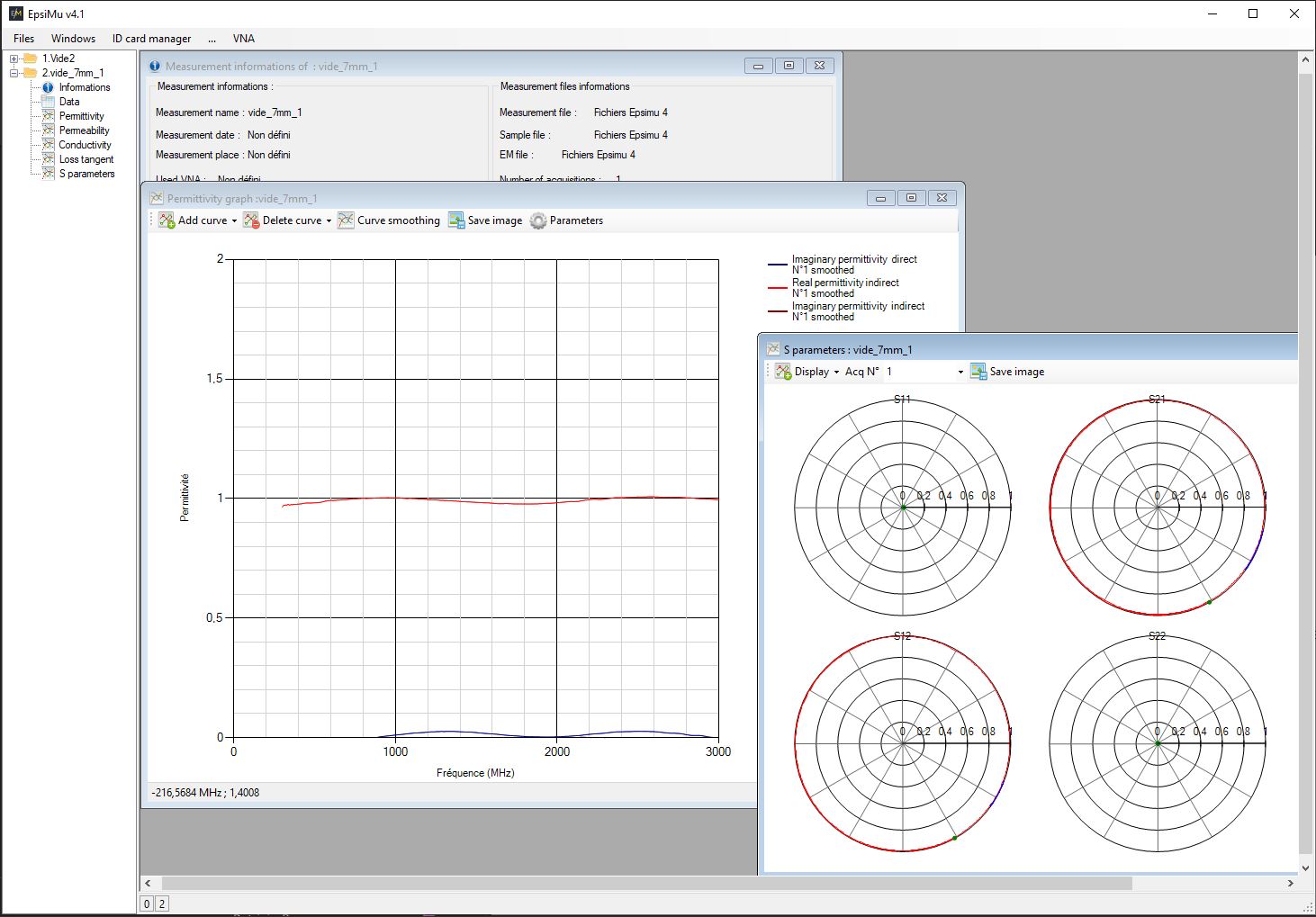 EpsiMu® v5.0 new software update
EpsiMu® software v.5.0 has been recently launched with many new functionalities, besides its improved graphic interface.
New graphic displays, customizable plugin section, calculation algorithms for increased precision, and graphic display of measurement uncertainties are just a few of our new features.
Check out the software's 5.0 new features right here.
All EpsiMu® measurement devices come equipped with dedicated EpsiMu® software that allows direct acquisitions with your VNA (please check VNA compatibility) and displays electromagnetic parameters. Currently, EpsiMu® v5.0 allows direct acquisitions with the Anritsu MS20XX series, the Anritsu Shockline™ series and Rohde & Schwarz ZNB and ZVA, via a LAN interface.
If your VNA is not compatible, the measured S-Parameters from the VNA saved as .s2p file format can be imported into the EpsiMu® v5.0 environment for processing and retrieval of the electromagnetic parameters.